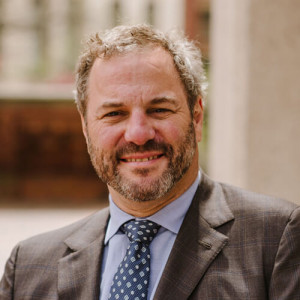 ---
David became a civil rights lawyer to help people stand their ground after they've been hurt, discriminated against, or abused by government and other powerful institutions, to seek compensation for his clients and to effect broader change on their behalf.
David understands how his clients often have been swept up in government misconduct, through no fault of their own, and takes time to sort through their questions and translate their concerns into effective legal action.
Since joining MacDonald Hoague & Bayless in 2007, David has practiced primarily in the areas of civil rights, criminal defense, and personal injury, in both federal and state courts throughout Washington and in neighboring states, at the trial and appellate levels. David focuses on cases of police and government misconduct, for people who have suffered police shootings and brutality and unlawful searches and seizures. David has also worked for people who were wrongfully convicted of crimes and incarcerated, in addition to representing prisoners and other detainees who have been denied medical treatment in custody. He has successfully litigated First Amendment claims of free speech and freedom of religion. In addition, David has represented persons under the American With Disabilities Act (ADA), in claims arising out of workplace discrimination and denied access to public accommodations.
Because effective investigation is always key to effective representation, David has become well versed in Washington's Public Records Act (PRA) and the federal Freedom of Information Act (FOIA), which are powerful tools for accessing and gathering documents relevant to government misconduct. In the last several years, David has successfully litigated over a dozen cases under the PRA and FOIA, in fighting government at all levels to obtain important records for his clients, and to win substantial monetary penalties for them when government fails to produce records when required. In so doing, David and his colleagues at MHB provide their clients with potent representation that can both challenge government misconduct and discrimination in public employment as well as make sure government is transparent and held accountable for handing over information that belongs to the public
During his time at MHB, David has been a Board Member of the ACLU of Washington, serving as cooperating attorney and on the Executive Committee. As of 2018, David now serves as the ACLU-WA's representative on the ACLU National Board. As an ACLU member, David routinely speaks to students and other members of the community about constitutional rights.
Prior to joining the firm, David served as a law clerk to the Honorable Helen G. Berrigan, Eastern District of Louisiana (2004-05) and to the Honorable Ronald M. Gould, Ninth Circuit Court of Appeals (2006-07). He graduated from the University of Washington School of Law in 2004. David received his Master's Degree in History from the London School of Economics in 1997, and graduated magna cum laude in French and German literature from Pomona College in 1991.
Notable Results
$15 million jury verdict for family of an unarmed man killed by a SWAT sniper in Fife while he held his four-year-old son;
Court order requiring Klickitat County under ADA to provide American Sign Language interpretive services for deaf witness in criminal trial;
Temporary restraining order prohibiting U.S. Customs and Enforcement agents from deporting foreign travelers under President Trump's first Muslim travel ban (as ACLU cooperating attorney);
Compensation for teenage client and significant policy changes against Grays Harbor County regarding use of solitary confinement on juveniles (as ACLU cooperating attorney);
Finding under the PRA that the Tacoma Police Department failed to disclose public records about deployment of the "Stingray" device for tracking cell phone usage, and maximum $50,000 in statutory penalties;
Resolution of equal protection challenge against King County about disparate treatment of denying work release to female inmates convicted of certain crimes;
Settlement with parking lot operators in Seattle that failed to allocate sufficient ADA parking spaces for wheelchair users and other people with disabilities;
$17 million settlement reached with Clark County mid-trial on behalf of client wrongfully convicted and incarcerated for 17 years;
Several settlements in excess of $100,000 against Washington counties and cities for PRA violations;
Injunctive relief requiring U.S. Department of Energy under FOIA to produce videotape of plutonium release at nuclear facility;
Settlement of $3.5 million with city in road design case and confidential amount from third-party driver in fatal accident with bicyclist;
Several judgments and settlements against the Tukwila Police Department for using excessive force on people accused of minor crimes, and failures to produce related public records;
$250,000 settlement with Seattle Police Department for wrongful arrest of and excessive force used on party-goers;
A $1.95 million settlement for a man shot in his home by the Seattle Police Department;
Major monetary settlement against nuclear facility for whistleblower retaliation under the Energy Reorganization Act;
Temporary restraining order directing City of Auburn to allow Veterans for Peace to march in Veterans Day Parade after being excluded in violation of the First Amendment (as ACLU cooperating attorney);
Dismissal of felony gambling charges against prominent Seattle artist;
Settlement of $900,000 for medical malpractice claims under the Federal Tort Claims Act against U.S. Bureau of Prisons;
Judgment after federal bench trial in Idaho for lumber mill workers terminated without proper notice under WARN Act.
News Coverage
Crosscut, "After $15 million verdict, a Q&A about police shootings," http://crosscut.com/2017/07/fife-police-shooting-15-million-lawsuit-lawyers-talk/
The Spokesman-Review, "Grays Harbor County settles ACLU lawsuit over teen solitary confinement," http://www.spokesman.com/stories/2017/nov/14/grays-harbor-county-settles-aclu-lawsuit-over-teen/
The Seattle Times, "'I actually wept:' Lawyers' frantic efforts stop a plane, allow 2 men to enter U.S. at Sea-Tac," https://www.seattletimes.com/seattle-news/frantic-effort-at-sea-tac-to-stop-flight-allow-2-men-to-enter-us/
Crosscut, "Protesters descend on SeaTac to decry Trump's immigration ban," https://crosscut.com/2017/01/protesters-descend-on-seatac-as-trumps-muslim-ban-hits-seattle-families
The Seattle Times, "Seattle may have to spend millions making sidewalks more accessible making sidewalks more accessible to people with disabilities," https://www.seattletimes.com/seattle-news/transportation/seattle-may-have-to-spend-millions-making-sidewalks-more-accessible/
The Seattle Times, "City of Seattle, bicyclist's family reach $3.5 million settlement in fatality," https://www.seattletimes.com/seattle-news/transportation/city-of-seattle-bicyclists-family-reach-35-million-settlement-in-fatality/
The News Tribune, "Tacoma hit with $50000 fine plus legal fees over Stingray nondisclosure agreement," http://www.thenewstribune.com/news/politics-government/article136371963.html
The Seattle Times, "Judge says civil-rights suit against officers can go to trial," http://old.seattletimes.com/text/2020975059.html
The Stranger, "DK PAN Is a Free Man," https://www.thestranger.com/slog/archives/2011/12/02/state-dismisses-all-charges-against-dk-pan
The Stranger, "The Long Con," https://www.thestranger.com/seattle/the-long-con/Content?oid=7989613

Professional and Civic Involvement
ACLU-Washington, Board Member and Executive Committee Member
National Police Accountability Project
Innocence Project Northwest
Washington Association for Justice