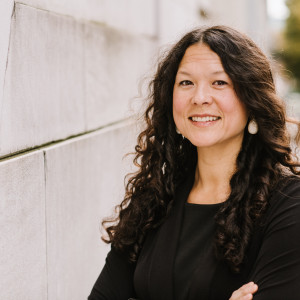 ---
Elizabeth has practiced immigration law since 2002, with an emphasis on business and family-based immigration. As the daughter of a Chinese immigrant, Elizabeth understands the risks and sacrifices that people make in order to pursue their goals in a new country. She works hard to guide her clients through their immigration journeys as quickly and painlessly as possible. She enjoys getting to know her clients and understanding their individual backgrounds, needs, and goals.
Elizabeth specializes in work visas and green cards for highly skilled individuals in high-tech, research, business, and the arts. She enjoys working with large and small businesses to develop efficient and effective immigration programs to support international talent. She also has a strong background in all areas of family-based immigration and naturalization.
She is a frequent speaker on immigration issues and has recently presented at the American Immigration Lawyers Association's (AILA) Northwest Regional Immigration Seminar on Advanced H-1B issues. She has also published articles in national AILA publications on how to challenge visa denials.
Testimonials
Here's what clients are saying about Elizabeth:
"Our national company has been using Elizabeth for all of our employee mobility matters. Over the past couple of years, she has become a strong and reliable advisor in helping us achieve our workforce objectives. Strengths include her availability to consult, provide timely feedback and knowledgeable guidance. She has truly made my job easier and I would absolutely recommend her to anyone looking for an excellent attorney!"
"Elizabeth represented my employer on a broad number of business-based immigrant and nonimmigrant matters. In each instance, under busy circumstances and tight timelines, she was incredibly professional and competent. There was not one matter where she lacked skill or effort; and for the many problematic cases she handled, we had a remarkable track record of success under her care. Moreover, I believe Elizabeth also shines by her relaxed demeanor, careful attention, and thoughtfulness that she brings to each conversation and case. For many individuals and employers, working within the U.S. Immigration system is predominantly stressful and confusing. Elizabeth shines a clear light with great skill and care. Working with her was nothing less than a pleasure and a relief. As a seasoned immigration professional myself, I would highly recommend her to anyone needing U.S. immigration assistance."
Professional and Civic Involvement
- American Immigration Lawyers Association (AILA)
- Washington State Bar Association
- Immigrant Families Advocacy Project , Volunteer Attorney
- Kids in Need of Defense, Volunteer Attorney
Education
- University of Washington, B.A., Comparative History of Ideas, Phi Beta Kappa, Summa Cum Laude, 1997
- University of Washington, J.D., with High Honors, Order of the Coif, 2001
- Law Clerk to Honorable Susan Agid, Washington State Court of Appeals, 2001-2002