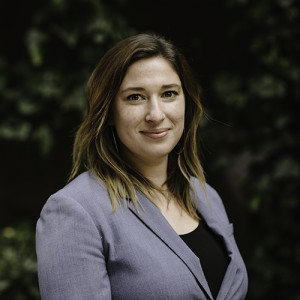 ---
Rebecca joined MacDonald Hoague and Bayless as the first Ken MacDonald Fellow in 2020. She comes to MHB with a passion and dedication for advancing civil liberties and protecting the individual rights of MHB clients.
Rebecca graduated from Northeastern University School of Law in 2020 with a concentration in International Law and Human Rights. During law school, Rebecca gained valuable practical experience through her many externships, internships, and volunteer work. As a first-year law student, Rebecca worked with the ACLU Massachusetts to research and develop effective sanctuary city policies to protect undocumented immigrants. Rebecca then went on to extern with the Global Justice Center, where she worked to advance women's rights domestically and internationally, and at UN Women in their Philippines Office. During her time with the United Nations' agency, UN Women, Rebecca worked closely with women living in conflict zones to develop local laws that would protect women and advance their participation in government. She also worked to combat the Philippines' President's "war on drugs" policies that targeted vulnerable communities and deprived them of their due process rights. Following this, Rebecca gained experience with NUSL's Prisoners' Rights Clinic, where she represented an indigent client serving a life sentence at his parole hearing. Rebecca also travelled with a select group of law students down to the Texas-Mexico border for a week, where she assisted asylum seekers with their credible fear interviews. She spent her last externship with a Public Defender's office in Massachusetts. This experience provided her the opportunity to work more closely with clients in a representative fashion and to advocate on their behalf before a court.
Prior to law school, Rebecca worked in public health and human rights in the United States, Malaysia, and later, as a Peace Corps volunteer in Senegal, West Africa. In her spare time, Rebecca loves to cook, play sports, and explore all the Pacific Northwest has to offer (when it is not raining).