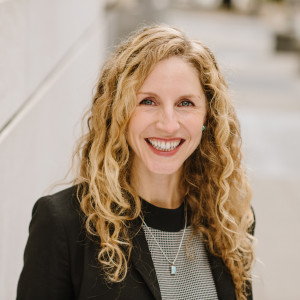 ---
Rebecca is dedicated to helping her clients vindicate their rights against official and institutional abuses of power.
Rebecca Talbott joined MacDonald Hoague and Bayless (MHB) as an Of Counsel attorney in 2020 to pursue civil rights litigation, with a particular emphasis on police misconduct and other governmental abuses of power. Drawing on nearly a decade of experience in criminal defense litigation, Rebecca zealously advocates for her clients against governmental entities with strategic tenacity and sharp legal acumen.
Rebecca is a 2010 graduate of New York University School of Law, where she graduated magna cum laude and was inducted into the Order of the Coif, and was an executive editor on the New York University Law Review. She earned her B.A. in Philosophy with a Minor in Mathematics in 2002 with Honors and Distinction from Stanford University.
After law school, Rebecca served as a judicial law clerk for Judge Stanley Marcus of the U.S. Court of Appeals for the Eleventh Circuit, and Judge John Gleeson of the U.S. District Court for the Eastern District of New York.

Immediately prior to joining MHB, Rebecca was a visiting law lecturer at the University of Washington School of Law, teaching Legal Analysis, Research, and Writing.
Before that, she was an Assistant Federal Public Defender for the U.S. District Court for the District of Maryland, where she represented indigent clients charged with federal felony crimes, handling the representation from charging through investigation, motions practice, trial, and, if necessary, appeal. She conducted jury trials in cases involving charges of extortion-murder, credit card fraud, and illegal shootings and drug distribution. She won dismissal of all charges at motions hearings on multiple occasions. She also successfully sought habeas relief to reduce a life sentence received by a juvenile offender, and obtained a time served sentence for a client charged with bank robbery based on an intensive mitigation presentation to the court.
Before that, Rebecca practiced criminal litigation at Kramer Levin Naftalis & Frankel, LLP, in New York City, under the direction of criminal defense attorney Barry Berke, including working on the trial and appellate team for Michael Steinberg, whose conviction was vacated based on a ruling from the Second Circuit Court of Appeals in which the Court adopted the legal construction Rebecca had researched and advocated for at trial.

Before law school, Rebecca served in the U.S. Peace Corps in Tanzania, teaching mathematics at a public secondary school. She speaks advanced Kiswahili and conversational French. She summited Mt. Kilimanjaro with sixteen of her Tanzanian students.
News Coverage
KIRO TV News, "Man says he is suing Seattle PD to spark change in police behavior" (Apr. 6, 2021)
KOMO TV News, "Welfare check at man's Seattle home ends in him being cuffed, lawsuit" (Mar. 25, 2021)
The Seattle Times, "Seattle police welfare check turns into ordeal as man, 74, is held at gunpoint in his own home" (Mar. 25, 2021)
The Baltimore Sun, "Oaks case was part of larger 'dragnet' looking into Baltimore council, state legislature, his lawyers say"
The Baltimore Sun, "Sen. Oaks cites Supreme Court ruling to have some charges dismissed"
The New York Times, "U.S. Prosecutor to Drop Insider Trading Cases Against Seven"
The New York Times, "Ex-Trader at SAC Fund Is Sentenced to 3 Years"
The New York Times, "Top Witness in SAC Case Can't Recall Some Points"
Professional and Civic Involvement
Federal Bar Association for the Western District of Washington

Washington Employment Lawyers Association

Washington Bar Association

Education
BA Philosophy, with honors and distinction, Minor in Mathematics, Stanford University (2002)
JD New York University School of Law (2010)
Honors and Awards
Order of the Coif, 2010
The Legal Aid Society, Pro Bono Publico Award, 2014
Super Lawyers "Rising Star" (New York), 2015
Bar Admissions
Washington; New York
U.S. District Courts for the Western District of Washington, Southern District of New York, Eastern District of New York, and District of Maryland
U.S. Court of Appeals for the Fourth Circuit