Unlawful Detention and False Arrest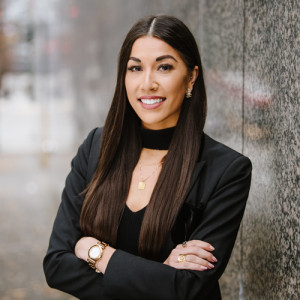 Being detained or arrested by a law enforcement officer can be a terrifying experience. When someone is arrested without probable cause, it only adds to the confusion and anger. If you believe that you were the victim of an unlawful detention or false arrest at the hands of a police officer, sheriff's deputy, highway patrol officer, security guard, or store owner, contact a civil rights attorney at MacDonald Hoague & Bayless to discuss your legal rights. MacDonald Hoague & Bayless has fought for justice and represented many people who have had their civil rights violated by law enforcement officers. Our goal is to help you understand your legal rights. We want to support you as we navigate the complex process of civil rights litigation together.
What is False Arrest?
The Fourth Amendment guarantees the right to be protected from unreasonable searches and seizures. Police are given a tremendous amount of power and authority to enforce the law by arresting people on the street. False arrest is an abuse of that power.
False arrest is defined as the unlawful restraint of a person's freedom of movement. False arrest can happen when a person:
holds another person against their will or
takes another person into custody without their consent or without the legal justification to do so.
False arrest is a federal cause of action pursuant to 42 U.S.C. 1983. There are also state tort equivalents under Washington law for false arrest and false imprisonment.
The defendant law enforcement officer may use probable cause as a complete defense against a false arrest claim. Accordingly, it is important to have an experienced civil rights lawyer by your side.
False Arrests Statistics
Someone is arrested in the United States every three seconds and a report by The High Court found that thousands of people have been charged, arrested, and served time in prison based on false testimony or false evidence by police.
According to statista.com, there were over 7.63 million arrests for all offenses in the United States in 2020, with the majority of arrests for nonviolent crimes, drug violations, and low-level offenses. While most arrests are eventually dismissed, the aggressive enforcement of low-level offenses, especially in communities of color, has caused deep mistrust of the police within those communities. Tragically, some false arrests lead to wrongful convictions. As of January 2020, The Innocence Project has completed over 375 DNA exonerations in the United States. Twenty-one of these exonerees had previously been sentenced to death. The vast majority (97%) of these people were wrongfully convicted of committing sexual assault and/or murder. Although these individuals were innocent of these crimes, approximately 25% had confessed and 11% had pleaded guilty. These exonerees spent an average of 14 years in prison–10% of whom spent 25 years or more in prison for crimes they didn't commit.
Civil Rights Lawsuit Alleging False Arrest
Police cannot detain a person without reasonable suspicion. Police are prohibited from arresting someone without a lawfully issued warrant or when there is an absence of articulable facts that would cause a reasonable officer to believe the individual has committed a crime. While it is important for police officers to enforce the law, our individual right to be free from unlawful police action is tantamount to our democracy and inalienable rights under the Constitution.
Violations of our civil rights by those who are sworn to uphold the law are unfortunately too common. When a law enforcement officer or other person in authority infringes on an individual's Fourth Amendment right to be free from unreasonable search and seizure, they should be held accountable for their unlawful actions. In situations in which a person has been unlawfully detained or falsely arrested, civil rights attorneys can help victims by bringing a civil rights lawsuit.
Civil rights attorneys devote their careers to defending and bringing justice to people who were wronged by those in positions of power. MacDonald Hoague & Bayless has years of experience bringing claims against law enforcement agencies across the state of Washington for false arrest and other claims related to a violation of civil rights. If you or a loved one believe that you have been unlawfully detained or falsely arrested, contact our civil rights attorneys today: 206-662-1604, info@mhb.com.
MacDonald Hoague & Bayless Has Been a Leader in Civil Rights Litigation for More Than 70 Years
MacDonald Hoague & Bayless was founded in 1952 and has established itself as a national leader in civil rights litigation over the decades. In addition to representing individuals for prominent civil rights causes over the decades such as conscientious objectors in the 1960s, our firm has a long history of providing quality representation to underserved client populations, including refugees, victims of police misconduct, inmates on death row, and prisoners challenging unconstitutional prison conditions.
Our Seattle civil rights lawyers are dedicated to civil rights in both our personal and professional lives. Among our attorneys are past presidents of the ACLU of Washington and board members of the ACLU of Washington, the national ACLU, and Legal Voice. We are proud to have served as cooperating attorneys for the ACLU and the NAACP Legal Defense Fund.
Civil rights attorney, Lauren I. Freidenberg, is a member of the Asian Bar Association of Washington, the Southern California Chinese Lawyers Association, and the National Police Accountability Project. She was awarded the National Police Accountability Project's R. Samuel Paz - Sonia M. Mercado Civil Rights award in 2022. Lauren served on the executive board for the American Constitution Society - San Diego Lawyer Chapter, and she has been active in the National Lawyers Guild local chapters since 2016.
Our civil rights practice areas:
Learn more about what we do.
Post Categories:
---