Fighting for what's right since 1952.
Our founders returned home from the Second World War and created a law firm dedicated to expanding freedom, justice, equality, and opportunity for all. For more than 65 years, we have worked to honor that legacy by standing up for our clients on issues of national importance, ranging from loyalty oaths at the height of the Cold War to restrictions on immigration and abuses of police power today.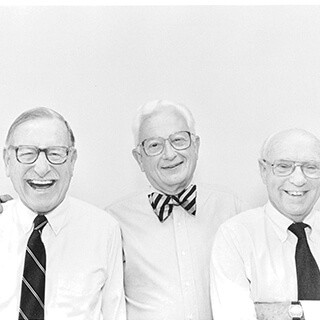 1952
MacDonald Hoague & Bayless is founded
Ken MacDonald, Fran Hoague, and Alec Bayless create the firm after they each relocated to Seattle following their service in World War II.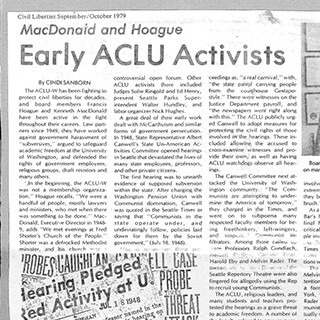 1954
Protecting Freedom of Thought
MHB represents several Seattle citizens accused of Communist sympathies in front of the House Un-American Activities Committee, including steelworker Eugene Dennett, who famously knitted socks as Committee members questioned him.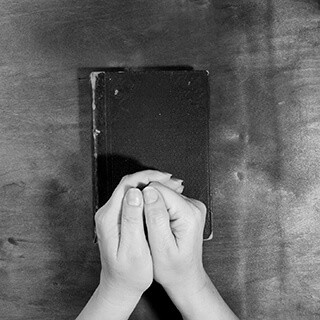 1960
Protecting Freedom of Religion
MHB represents Jehovah's Witnesses, Quakers, and others who are conscientious objectors to the draft based on their religious beliefs.
1964
Protecting Freedom of Speech
MHB represents University of Washington faculty who refused to sign loyalty oaths swearing they were not "subversive persons." In Baggett v. Bullitt, the U.S. Supreme Court held the oaths were unconstitutional.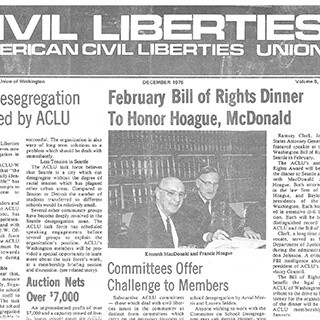 1978
Advancing Equality of Opportunity
MHB successfully represents the Seattle school district in its efforts to integrate Seattle's public schools by challenging an unconstitutional ballot initiative designed to stop integration.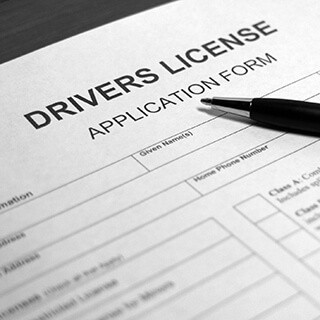 1981
Fighting National Origin Discrimination
MHB successfully challenges a law requiring Washington residents to pass a test of English language skills to obtain a driver's license. The court declares the law unconstitutional.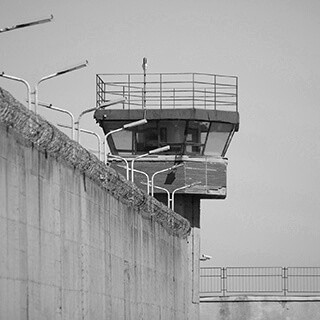 1993
Protecting Women's Rights
MHB successfully challenges a Washington Department of Corrections policy allowing male guards to conduct random, full-body searches of female prisoners without cause. An en banc panel of the Ninth Circuit Court of Appeals held the policy was unconstitutional.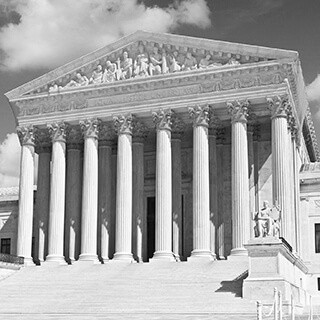 1997
Fighting Prosecutorial Misconduct
MHB wins Kalina v. Fletcher at the U.S. Supreme Court, establishing that prosecutors are not protected by absolute immunity and may be sued when they personally issue probable cause certifications that violate the Constitution.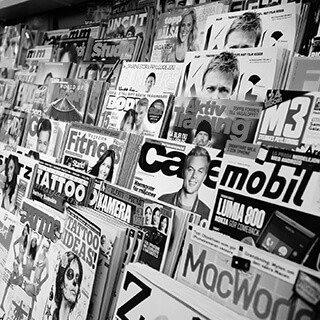 1997
Protecting Free Speech
MHB wins a $1.3 million jury verdict for the owner and manager of The Newstand, a Bellingham magazine store, whose First Amendment rights were violated when Whatcom County officials ordered them to stop selling a magazine the County deemed offensive.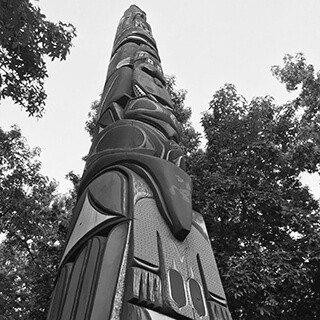 2010
Advancing Police Reform
MHB represents the family of John T. Williams, a deaf Native woodcarver shot and killed by a Seattle police officer while crossing the street holding his carving knife. The shooting precipitates federal oversight and reform of the Seattle Police Department.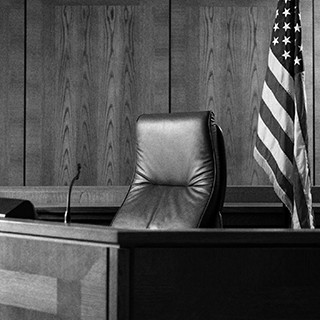 2012
Protecting Speech by Public Employees
MHB wins Karl v. City of Mountlake Terrace at the Ninth Circuit Court of Appeals, establishing that an employee's testimony in a lawsuit exposing government misconduct is a matter of public concern subject to First Amendment protection.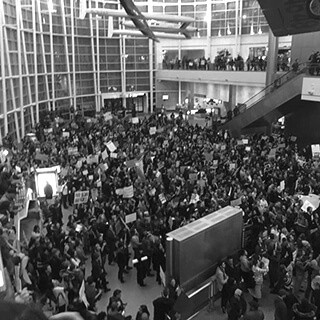 2017
Protecting Immigrant Rights
MHB and ACLU attorneys working from the hallways of Sea-Tac Airport secure an emergency order preventing the deportation of two individuals under the first version of the Trump Administration's "travel ban."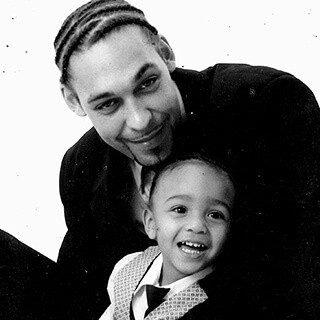 2017
Fighting Abuse of Police Power
MHB wins a $15 million jury verdict for the family of Leonard Thomas, an unarmed black man killed by a SWAT sniper while holding his four-year-old son. The verdict is one of the largest civil rights verdicts in Washington history and one of the largest police shooting verdicts nationwide.