Uniting for Ukraine Program for Ukrainians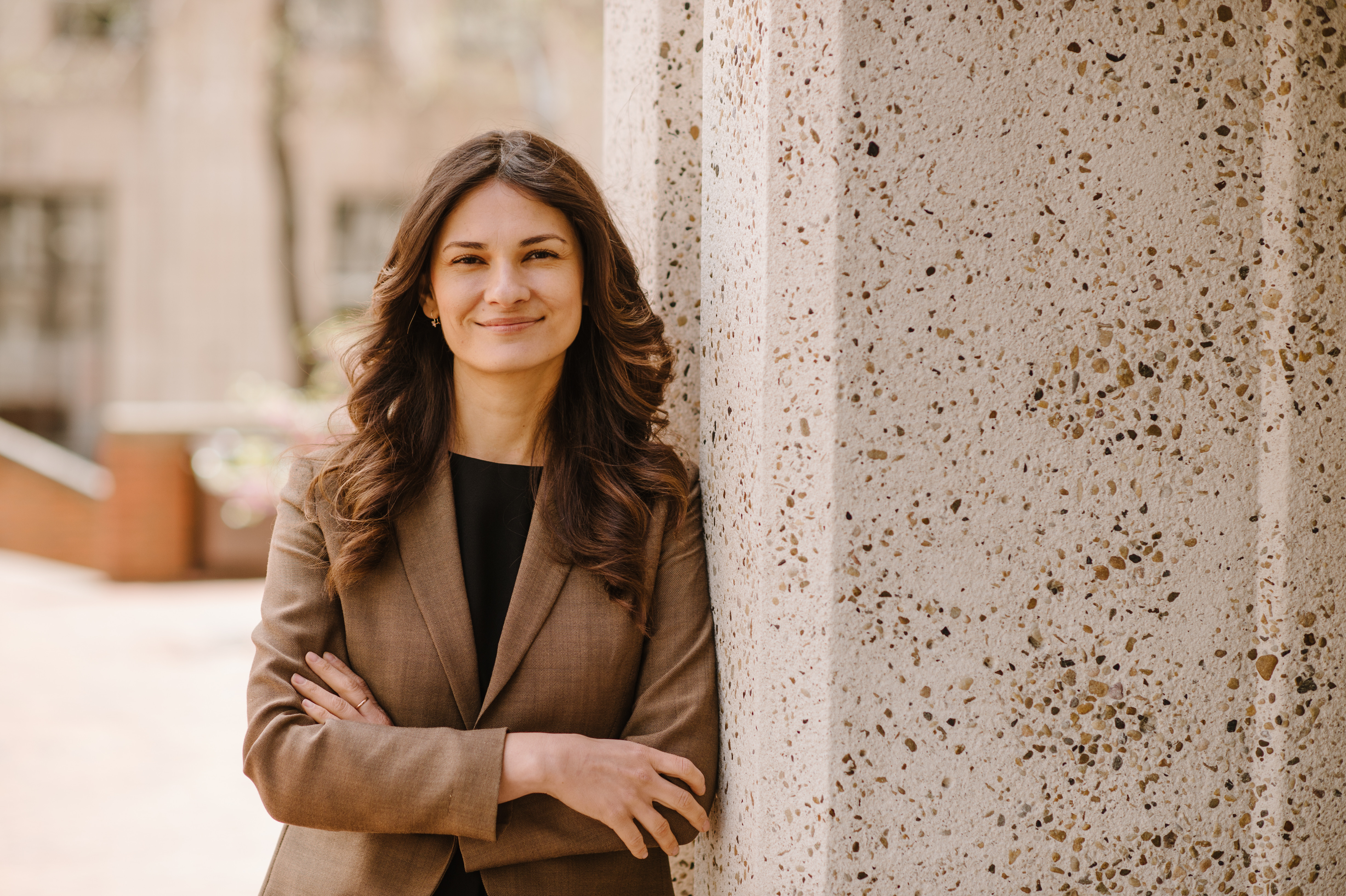 President Biden has promised to welcome 100,000 Ukrainians and others fleeing Ukraine. As part of this commitment, on April 21, 2022 the United States announced a plan to help Ukrainians who are attempting to flee the Russian invasion. The Uniting for Ukraine program is a new, streamlined process that provides Ukrainian citizens who are attempting to escape their homeland a pathway to come to the United States on a two-year period of parole. In addition, the State Department has also increased refugee resettlement processing and made access to visa processing at consular posts overseas more widely available.
Immigration lawyers are stepping up, ready to assist supporters in the United States who have agreed to sponsor Ukrainians who are eligible for the program. If you are hoping to be a supporter, please contact an immigration attorney with questions about the application process.
How does Uniting for Ukraine work?
Ukrainians who are approved for the program will be allowed to travel to the United States where their case will be considered for parole, for a period of up to two years. Once the individual is paroled through this process, they will be eligible to apply for work authorization.
What are the requirements for Uniting for Ukraine?
In order to participate in Uniting for Ukraine, Ukrainians must have a supporter in the United States who agrees to provide them with financial support for the length of their stay in the United States.
Other requirements include:
Complete vaccinations and other public health requirements
Biometric screening (photograph, fingerprints, and signature)
Biographic screening (including names, date of birth, and other data points)
Vetting and security checks (biographic data, photographs, and fingerprints are screened against a range of national security databases)
Who is eligible for parole under Uniting for Ukraine?
Ukrainian citizens and their immediate family members who are currently outside the United States may be eligible to apply for Uniting for Ukraine. Here are the requirements:
A supporter who can file Form I-134 on their behalf
Resided in Ukraine up until the time frame before the Russian invasion (through Feb. 11, 2022) and were displaced as a result of the invasion
A Ukrainian citizen with a valid Ukrainian passport
A child under the age of 18 traveling to the United States in the care and custody of their parents or legal guardian
If not a Ukrainian citizen, an immediate family member* of a Ukrainian citizen beneficiary of Uniting for Ukraine. Must have a valid passport.
*Immediate family members include the spouse or common-law partner of a Ukrainian citizen and their unmarried children under the age of 21.
Who is not eligible for parole under Uniting for Ukraine?
Ukrainian citizens who are already living in the United States will not be eligible for parole under Uniting for Ukraine. However, Ukrainian citizens who are already present here may be eligible for Temporary Protected Status (TPS). For more information, see our blog post about TPS.
Children under the age of 18 who are not traveling with their parents or legal guardian are not eligible for parole under Uniting for Ukraine. Instead, children entering the country alone may be placed in the custody of the Department of Health and Human Services (HHS). Children who arrive alone but who are coming to meet a parent or legal guardian may seek parole through the standard Form I-131 parole process.
Non-Ukrainian citizen parents of minor Ukrainian children do not qualify as "Immediate Family Members." Please contact an experienced immigration attorney to discuss options for non-Ukrainian citizen parents of minor Ukrainian children.
Who may sponsor a Ukrainian national?
Any U.S. citizen, individual, or representative of a non-government organization who:
holds lawful status in the United States;
has passed security and background vetting;
has shown that they have the financial resources to support a beneficiary for their two-year parole;
and can fill out the necessary online form
can submit an application to sponsor Ukrainian citizens and others who have been displaced by Russia's military aggression.
How can I sponsor a Ukrainian for Uniting for Ukraine?
The Department of Homeland Security opened sponsorship applications for Uniting for Ukraine on April 25, 2022.
Any qualifying individual or representative of a non-government organization that wishes to sponsor Ukrainian citizens in the United States will be required to declare their financial support and pass security and background checks to protect against exploitation and abuse.
The U.S.-based supporter will begin the process by filing Form I-134, Declaration of Financial Support, with United States Citizenship and Immigration Services (USCIS). Next, the U.S. government will vet the supporter to ensure that they have the financial means to support the individual whom they have agreed to support.
In addition to financial backing, supporters will be expected to provide other types of care, including:
Transportation to initial housing
Providing initial basic necessities
Access to safe and appropriate housing for the duration of the parole
Helping with any necessary paperwork and enrollment in English classes, securing employment, etc.
Ensuring basic health and medical needs are met for the duration of the parole
Common mistakes
While the process seems streamlined and easy, simple mistakes can throw the case off its course and result in delays.
Common mistakes include mistyping the beneficiary's email address, which will result in non-delivery of instructions to the beneficiary. In addition, please be sure to exercise care when typing personal information for each beneficiary, ensuring that the name spelling matches the beneficiary's passport.
Finally, please remember that the I134 process is only for individuals OUTSIDE the U.S. Please do not pursue this process for those who are already in the United States.
Final notes
There is no fee to file Form I-134
One form must be filed for each beneficiary
One supporter may agree to support more than one beneficiary
Multiple supporters may join together to support a beneficiary
Seek the help of an immigration lawyer for any questions about the application process.
The MHB Immigration Group
Our Seattle immigration attorneys guide our clients through the immigration process, ensuring that each case progresses as smoothly as possible. We take the time to understand our clients' needs - from support on a specific issue to comprehensive assistance preparing and filing a case – and then develop creative solutions to address all concerns. MHB Attorney Lola Zakharova also speaks Russian, offering a big advantage to her Russian speaking clients.
At MacDonald Hoague and Bayless, our attorneys care deeply about immigration and the needs of our clients. We stay on top of all immigration laws and are active in the community, including speaking at local and national immigration law forums, writing articles on pressing legal issues, and teaching immigration law at local academic institutions. We provide assistance and ensure that our clients are given regular updates about their case.
To speak with an attorney as soon as possible, call us at 206-622-1604 between the hours of 8 a.m. and 5 p.m. Pacific Time, Monday through Friday or send an email to info@mhb.com.
Post Categories:
---