Wrongful Death and Police Shootings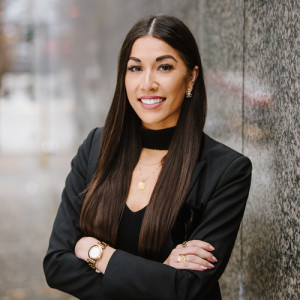 There are far too many Americans who know the heartache and despair of having a family member killed by a law enforcement officer. Although congress has been slow to pass meaningful laws that could reduce the number of police killings, family members have other legal options to seek justice for the loss of a loved one who was the victim of an unjustified police shooting. MacDonald Hoague & Bayless has fought for justice and represented many families of people who were shot and killed by police officers. Our goal is to help families understand their legal rights in the face of unimaginable and unexpected loss. We support family members as we navigate the complex process of civil rights litigation together.
How Many People Are Killed by Police Each Year?
News coverage of police shootings has increased over the last several years; however, the additional awareness has not reduced the number of police shooting fatalities. Unfortunately, the numbers continue to rise. As of June 2022, a total of 427 civilians have been shot and killed by police this year. It is important to recognize the disproportionate impact of fatal police shootings among people of color, and specifically Black people, which is much higher than any other racial group.
What Can You Do If a Family Member Has Been Killed by Police?
Law enforcement misconduct has far-reaching consequences. Besides the inconceivable injury and harm to the victims, unjustified use of deadly force erodes the trust between police departments and the communities they serve. In cases where a death was preventable, pursuing a wrongful death lawsuit is one way to hold law enforcement officers accountable when their conduct has violated a person's rights.
Gathering information
When a police officer violates a person's civil rights or acts negligently and it results in an unjustified killing, there may be legal recourse. The first step is gathering information to not only assess if there are legal claims, but also to get answers for family members who want to know what happened to their loved one. Information gathering can come from:
Filing an official complaint with an internal or civilian law enforcement review board
Filing a Public Records Act request
Hiring an investigator
Interviewing witnesses
Types of cases
There are different types of law enforcement agencies and therefore settings in which unjustified deaths occur such as:
A loved one could be shot and killed by a police officer
A loved one could be in custody in jail or prison and denied proper medical care
There are different reasons why someone's death could have occurred. The unjustified loss of life may stem from unreasonable use of deadly force; denial of medical care; improper training, supervision, or discipline; or municipal policies, customs, or practices.
While no amount of money can bring back a loved one, the family members of those who were killed by law enforcement officers may be entitled to compensation through a "wrongful death lawsuit." Wrongful death cases include federal claims and state law claims. It is important to consult with an experienced civil rights attorney to properly investigate and preserve all potential legal claims.
Who Can File a Wrongful Death Lawsuit for Police Shootings?
Wrongful death claims are brought against a defendant who has caused someone's death, often due to a constitutional violation, negligence, or other misconduct. Wrongful death claims vary by state. Generally, a wrongful death claim permits persons closely related to a lost family member to file a case against the party who is liable for the fatality.
In Washington State, a "personal representative" of the deceased person's estate can file a wrongful death lawsuit. The "personal representative" is often a surviving relative or someone who was close to the person who died. "Real parties of interest" – immediate family members of the deceased who are directly affected by the loss - may join the wrongful death claim to seek damages for their losses. In Washington State, "real parties of interest" are usually the following:
The spouse or domestic partner of the deceased
The children or stepchildren of the deceased
The parents of the deceased (if the deceased does not have a spouse or children)
The siblings of the deceased (if the deceased does not have a spouse or children)
The losses can include funeral and burial costs; loss of the deceased family member's expected income; loss of household services; loss of consortium; and loss of love, comfort, society, care, assistance, protection, companionship, attention, moral support, training, and guidance.
Who Can File a "Survival" Claim?
A "survival claim" can be made in conjunction with a wrongful death claim. Survival claims seek recovery for damages sustained by a person between the time they were injured and their death. Common survival action damages include the person's pre-death pain and suffering. (See Washington's survival statute, RCW 4.20. 060).
There are administrative remedies that must be exhausted before wrongful death claims can be filed. There is also a statute of limitations associated with wrongful death lawsuits that limits the time a lawsuit may be filed. MacDonald Hoague & Bayless has years of experience bringing claims against law enforcement agencies across the state of Washington. If you lost a loved one to a police killing, contact our civil rights attorneys today: 206-662-1604, info@mhb.com.
MacDonald Hoague & Bayless Has Been a Leader in Civil Rights Litigation for More Than 70 Years
MacDonald Hoague & Bayless was founded in 1952 and has established itself as a national leader in civil rights litigation over the decades. In addition to representing individuals for prominent civil rights causes over the decades such as conscientious objectors in the 1960s, our firm has a long history of providing quality representation to underserved client populations, including refugees, victims of police misconduct, inmates on death row, and prisoners challenging unconstitutional prison conditions.
Our Seattle civil rights lawyers are dedicated to civil rights in both our personal and professional lives. Among our attorneys are past presidents of the ACLU of Washington and board members of the ACLU of Washington, the national ACLU, and Legal Voice. We are proud to have served as cooperating attorneys for the ACLU and the NAACP Legal Defense Fund.
Civil rights attorney, Lauren I. Freidenberg, is a member of the Asian Bar Association of Washington, the Southern California Chinese Lawyers Association, and the National Police Accountability Project. She was awarded the National Police Accountability Project's R. Samuel Paz - Sonia M. Mercado Civil Rights award in 2022. Lauren served on the executive board for the American Constitution Society - San Diego Lawyer Chapter, and she has been active in the National Lawyers Guild local chapters since 2016.
Our civil rights practice areas:
Learn more about what we do.
Post Categories:
---