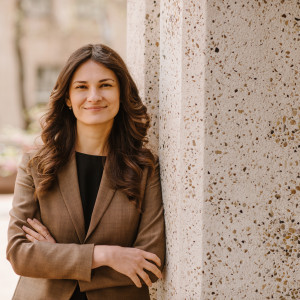 ---
Lola assists companies in securing temporary work visas and employment-based permanent resident status for international talent.
She also represents U.S. citizens and lawful permanent residents wishing to sponsor family members for immigration status and assists clients in obtaining temporary U.S. visas at U.S. consulates abroad.
Lola has worked in the immigration law field for over 20 years. Prior to joining MacDonald Hoague & Bayless in 2013, Lola served as an immigration paralegal in the in-house legal department of a multinational telecommunications corporation, supporting the company's foreign national employees, HR, Recruiting, and corporate leadership on a wide variety of immigration issues. Before that, Lola spent 10 years working in the Consular Section of the U.S. Embassy in Tashkent, Uzbekistan, focusing on non-immigrant and immigrant visas and leading the Embassy's fraud detection and prevention program. While in law school, Lola served as a judicial extern for the Honorable Michael S. Spearman at Division One of the Washington Court of Appeals. Lola speaks Russian and Uzbek languages.
Lola is an active advocate on immigration and international issues, having served on King County Immigration Task Force and the City of Seattle International Affairs Advisory Board. She is a frequent speaker on immigration topics and is often quoted by the press. Lola also teaches Immigration Law at Edmonds College.
In 2018, 2022, and 2023, Lola was selected to Super Lawyers' "Rising Stars" the prestigious list that recognizes no more than 2.5 percent of attorneys in each state. She is also a recipient of AVVO's Client's Choice Award, and here is what our clients have to say about her:
Testimonials…..
Lola is a recipient of AVVO's Client's Choice Award, and here is what our clients have to say about her:
"Brilliant attorney and a great human being, Lola listened and brought an impressive legal mind to bear on my H1B petition. Something another attorney had come close to botching up for me. While the other attorney took the best part of five months sitting around and getting defensive when questioned about delays, Lola took less than two weeks to secure approval and saved me from losing an excellent job opportunity that meant a great deal to my career and continued wellbeing of my family. She responded to every phone call, promptly and educated me along the way. She did this without appearing to be watching the clock. I am one very impressed and thankful client!"
"I hired Lola and her team to help me with an immigration issue. She came highly recommended from a friend and, after working with her, I recommend her with ease. Lola clearly knows the ins and outs of the system and I always felt that my case was in qualified hands. She was very responsive and never made me feel like she was in a hurry or that my questions were bothersome. She always took the time to explain what was happening, where we were in the process, and what was expected of me. Having her on my side allowed me to not obsess that every 't' was crossed and 'i' dotted as I trusted that she was doing that for me. My experience with Lola led to a best-case-scenario outcome for me on the first try and I know that it was her involvement that helped things flow that smoothly."
Professional and Civic Involvement
American Immigration Lawyers Association
Washington State Bar Association
Seattle-Tashkent Sister City Association
Task Force of King County Immigrant and Refugee Commission, Member (KCTV interview)
Education
Seattle University School of Law, magna cum laude, J.D. 2012
Uzbek State University of World Languages, summa cum laude, B.A. 1999
Honors and Awards
CALI Excellence for the Future Award in Constitutional Law, 2010
U.S. Department of State Meritorious Honor Award, 1998
Super Lawyers' "Rising Stars," 2018, 2022, 2023