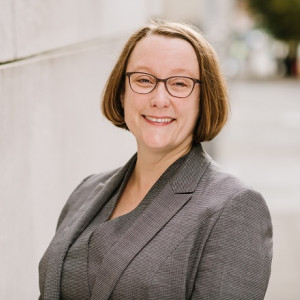 ---
Kirsten's practice focuses on immigration law.
She assists individuals and companies in securing temporary work visas and employment-based permanent resident status. She also represents U.S. citizens and lawful permanent residents wishing to sponsor family members for immigration status and assists permanent residents in becoming U.S. citizens. Kirsten also represents clients in obtaining temporary U.S. visas and asylum.
Prior to joining MacDonald Hoague & Bayless in 2013, Kirsten provided immigration services for an aerospace engineering firm in Bellevue, Washington. Before that, she handled nonimmigrant, immigrant, and waiver matters for biomedical researchers and physicians at a national research institute in Bethesda, Maryland. Prior to this role, she served as the Regulatory Liaison at NAFSA: Association of International Educators in Washington, D.C., where she interacted with government agencies regarding immigration law related to international students, scholars, and professors.
Professional and Civic Involvement
American Immigration Lawyers Association (Member, Washington Chapter USCIS Committee)
King County Bar Association (Member)
Education
University of Missouri School of Law, J.D. 2004 University of Missouri, summa cum laude, B.A. 2000
Certificate in Civil Mediation (Supreme Court of Missouri)