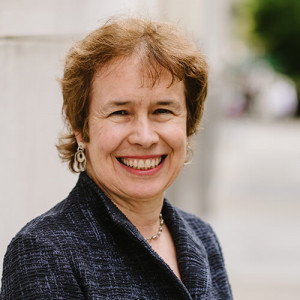 ---
Ester brings many years of experience to today's immigration challenges.
Ester represents a wide variety of clients, including individuals, start-up companies, and large corporations. She has worked on labor certification issues for many years on a national level. She served on the Department of Labor liaison committee for the American Immigration Lawyers Association (AILA) for eight years. She was an author and co-editor-in-chief of The David Stanton Manual on Labor Certification (AILA, 3rd ed. 2005). She has taught immigration law as an Adjunct Professor at Seattle University School of Law. She has been listed in "The Best Lawyers in America" in the field of immigration law from 1999 to the present. She was recognized as Immigration Lawyer of the Year in Seattle by Best Lawyers in 2013 and 2015.
Ester enjoys helping business and individual clients come up with immigration strategies and evaluate which course of action makes the most sense in each situation. She has been successful on numerous occasions in turning around denials when the facts warrant it, persuading the immigration service to reopen a petition and to approve a benefit that it previously denied. She also gives back to the community by volunteering in free legal clinics sponsored by the King County Bar Association and One America. In recent years, she has served as a speaker at local and national immigration law conferences sponsored by AILA on labor certifications, ethics issues, and other business immigration law issues.
Professional and Civic Involvement
American Immigration Lawyers Association (Former Vice Chair, National Department of Labor Liaison Committee; Former President, Washington Chapter; Former Senior Editor of the AILA Annual Handbook; Member, National Students, and Scholars Committee 2013-2014; Seattle Chapter Liaison Committee with 7th District Congressional Office)
Member, IMMLAW, national consortium of noted immigration lawyers, www.immlaw.com
Seattle Human Rights Commission former member
Seattle University School of Law (Former adjunct professor teaching immigration law and VAWA immigration clinic)
Washington State Bar Association (Member)
Volunteer and Coordinator, King County Bar Association Immigration Legal Clinics
Volunteer, One America Citizenship workshops
Education
University of Chicago, B.A., 1973
University of Illinois, J.D., 1976
Law Clerk to Hon. Prentice H. Marshall, US District Judge, Northern District of Illinois, 1976-78