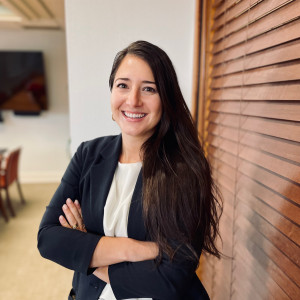 ---
Anika R. Ades is the recipient of the 2022-2024 Alec Bayless Civil Rights Fellowship. Anika comes to MacDonald, Hoague & Bayless from a clerkship at the U.S. District Court for the District of Vermont and a fellowship in refugee policy and representation at Human Rights First. At MHB, she practices primarily in the areas of civil rights, police accountability, and employment litigation.
During law school, Anika focused on international law, immigration, and human rights. Through internships with the ACLU Human Rights Program, the Center for Constitutional Rights, Human Rights Watch, and the UN Mechanism for International Criminal Tribunals, Anika advocated for victims of immigration enforcement abuses, torture, and racial discrimination.
Prior to law school, Anika worked as a paralegal, professional baker, and as an English teacher in French Guyana and Paris, France. Originally from Vermont, her interests outside of work include backpacking, knitting, and live music. She is fluent in French.
Education:
New York University School of Law, J.D.
Tufts University, B.A. in French and International Relations, magna cum laude
Law Clerk, U.S. District Court for the District of Vermont, 2021–2022.
Admitted to Practice:
Washington State
New York State
United States District Court for the Western District of Washington
Professional Memberships:
Washington Employment Lawyers Association
Washington State Bar Association
Publications:
Unconditional Injustices: Victim Participation and Early Release in International Criminal Law, NYU Journal of International Law and Politics, Spring 2020.
Protection Postponed: Asylum Office Backlogs Cause Suffering, Separate Families, and Undermine Integration, Human Rights First, April 2021.