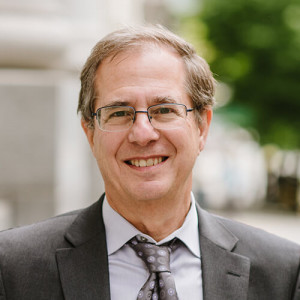 ---
Jeffrey L. Taren is a graduate With Highest Distinction of Rutgers College (1974) and a cum laude graduate of Boston College of Law (1977).
He is a member of the Washington State Bar, the Illinois Bar, and the Northern, Central and Southern Illinois divisions of the United States District Court, and the Seventh Circuit Court of Appeals. He has practiced before the District Courts of the Northern District of Indiana, the District of Columbia, California, Pennsylvania, Massachusetts, Wisconsin and Connecticut. Jeffrey has litigated hundreds of federal civil rights cases.
Jeffrey has nationwide recognition as an expert in the area of federal Fair Housing Law having litigated hundreds of cases on behalf of individuals denied housing based upon their race, disability, national origin or family status. He has litigated municipal zoning cases involving the right to locate group homes and Community Integrated Living facilities in residential neighborhoods as well as cases involving the organized opposition to the siting of low and moderate income or mixed income housing. He has been co-class counsel in numerous nationwide lending discrimination class actions and is the co-author of the 2010 Harvard Civil Rights Law Review Article entitled Discretionary Pricing, Mortgage Discrimination and the Fair Housing Act, to be published at 45 Harv. CR-CL Law Rev. No. 2. Jeffrey is a national lecturer on housing discrimination issues and while practicing in the state of Illinois, he served as General Counsel for most of the Chicago Area Fair Housing Centers for more than 25 years.
In the area of employment law, Jeffrey has successfully represented a nationwide class of African-American FBI agents in a ground breaking employment discrimination case and he has successfully litigated one of the first cases under the Genetic Information Discrimination Act. Jeffrey has recovered millions of dollars in unlawfully withheld overtime payments for clients. In the area of disability rights, Jeffrey has successfully litigated numerous cases on behalf of employees terminated as a result of a disability, including a firefighter terminated because he required an implanted defibrillator as well as employees terminated because of their cancer, epilepsy or heart conditions.
Additionally, Jeffrey has handled numerous individual and class action arbitration matters as both an advocate and as a neutral. As an experienced neutral, Jeffrey serves as an arbitrator on the Midwest and Pacific Northwest Employment Panels of the American Arbitration Association, arbitrating both individual and class action claims. He has also served as a Hearing Officer for the Chicago Human Relations Commission since its formation in 1991, adjudicating cases brought under the Chicago Human Rights Ordinance. As a mediator, Jeffrey was selected by the Court Appointed Special Master in McReynolds v. Merrill Lynch, to assist in the claims process to distribute the $160,000,000.00 race discrimination settlement.
Results
A representative sample of Jeffrey's achievements includes:
$2,000,000 settlement in 2016 of a whistleblower case brought on behalf of two police officers retaliated against for uncovering police corruption. The case made national headlines when the Mayor of Chicago was ordered to testify and for the first time in its history, the City admitted in open court that a code of silence has existed with the Police Department for decades
Obtained a $10,000,000 recovery for a class of over 100 African American dockworkers in a racial harassment and discrimination suit.
Established the right to overtime for the sergeants and lieutenants of the Chicago Police Department, recovering $6.8 million in wages.
Successfully litigated under the Family and Medical Leave Act on behalf of an executive of the American Medical Association who was terminated after requesting leave to have knee surgery. Shaffer v. AMA, 662 F.3d 439 (7th Cir. 2011)
Professional and Civic Involvement
Former Chairman of the Oak Park, Illinois Housing Authority
President of the Chicago Lawyers Committee for Civil Rights Under Law
Former Executive Committee member of the Chicago Chapter of the National Lawyers Guild
Washington Employment Lawyers Association
Education
JD, cum laude, Boston College of Law (1977)
BA, Political Science, With Highest Distinction, Rutgers College (1974)