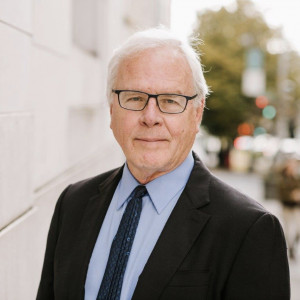 ---
Tim has handled major civil and criminal trials and appeals, in courts in Washington and around the country, for forty years.
Tim's criminal trial experience ranges from misdemeanors to capital murder cases. He chaired the Washington Supreme Court's Capital Defense Qualification Committee for over a decade, and is one of a handful of Washington lawyers qualified to handle capital murder cases at all three levels: trial, appeal, and post conviction proceedings. He has argued several landmark criminal appeals in Washington and several other states, in the federal courts, and in the Supreme Court of the United States. He is a nationally recognized authority on capital punishment, habeas corpus, and civil rights law, and has been recognized by the federal courts as an expert on standards for effective assistance of counsel in criminal trials.
Tim's civil practice ranges from major civil rights cases to claims of legal and medical malpractice, negligence and products liability, to highway design and car/truck accidents. At the trial level, he has won clients in those areas millions of dollars in verdicts and settlements. In the appellate courts, his cases have repeatedly made law expanding the legal rights of patients, workers, criminal suspects, and prisoners. He has been called by one authority "the preeminent civil rights litigator in this region."
Tim has held an AV rating from Martindale Hubbell for over thirty years; he has been listed in the Best Lawyers in America for two decades; and he has been included in nearly every "best lawyers" list of Seattle lawyers ever published in the popular press.
Professional and Civic Involvement
President of the Washington Association of Criminal Defense Lawyers (1994-95)
Washington State Association for Justice (Eagle Member)
National Association of Criminal Defense Lawyers (Member)
ACLU of Washington Legal Committee (1977-Present)
Washington Appellate Lawyers' Association (Founding member)
Education
B.A. with high honors Washington State University 1970
J.D. Stanford Law School 1974
Law Clerk to Hon. Robert F. Utter, Washington State Supreme Court, 1974-75
Honors and Awards
Carl Maxey Award, WSAJ, 2018
"Lawyer of the Year" 2011 award Best Lawyers
American Academy of Appellate Lawyers 1993 – present
Thurgood Marshall Award from the Association of the Bar of New York, 1998
Presidents' Award from the National Association of Criminal Defense Lawyers 1997
Courageous Award from the Washington State Bar Association, 1995
William O. Douglas Award from the Washington Association of Criminal Defense Lawyers, 1992
Civil Libertarian Award from the ACLU of Washington, 1982
"Best Lawyers in America" 1995-Present
Publications and Presentations
Adjunct Professor of Law, Appeals and Federal Courts and Procedure, UPS Law School 1978-1980
Washington Capital Punishment Litigation — In re Darold Stenson
Reported Appellate Cases
Tubar v. Clift