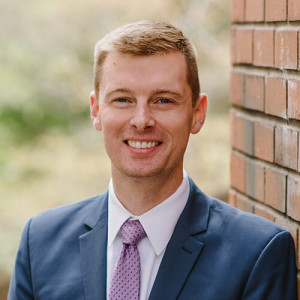 ---
Sam is committed to seeking justice for clients who have had their rights violated by powerful institutions.
He stands up for clients who have been harassed or discriminated against in the workplace, faced abusive police conduct, been denied access to public records, or suffered injuries while incarcerated. He takes great pride in getting the best possible results for his clients through passionate written and oral advocacy. Since joining MacDonald Hoague & Bayless in 2016, he has focused on representing clients in civil rights and employment litigation.
Sam builds strong relationships with his clients, prioritizing their needs and communicating with them clearly throughout their cases, from initial consultation through trial and appeals. He understands that people seeking a civil rights lawyer are going through some of the worst experiences of their lives, and he treats all clients with the respect and compassion they deserve while tirelessly advocating for their rights.
Sam graduated from Georgetown University Law Center in 2015, where he gained invaluable experiences as a law clerk at Cohen, Milstein, Sellers & Toll, and an intern for the Civil Rights Division of the United States Department of Justice, the Lawyers' Committee for Civil Rights Under Law, and the Public Defender Service for the District of Columbia. He was also a Public Interest Fellow, Vice President of the American Constitution Society, moot court finalist, and pro bono volunteer at the Employment Justice Center. Prior to joining MHB, Sam was a litigation fellow at Katz Marshall & Banks in Washington, DC, where he represented clients at all stages of civil rights, employment, and whistleblower litigation.
Results
The following is a representative sample of results Sam has achieved for his clients:
In a disability discrimination case, Sam represented a client who was fired for taking prescribed medications to treat her chronic migraine headaches. After a one-week trial in the U.S. District Court for the Western District of Washington, the court awarded damages of more than $1.8 million.
In a race discrimination and retaliation case, Sam represented a client who was fired just one week after reporting that a coworker had reported that a coworker used a racial slur on the jobsite. Through mediation, the client was able to agree to a settlement worth $215,000.
In a pregnancy and gender discrimination case, Sam represented a client who faced a series of discriminatory and retaliatory employment decisions, and persistent harassment, first when she was pregnant, and later after she returned from pregnancy leave. After a two-week trial in King County Superior Court, a jury awarded the client $415,000 in damages.
In a personal injury case, Sam represented a disabled veteran who suffered significant head injuries after a mobility service negligently allowed him to fall off the back of a wheelchair ramp. Through mediation, the client was able to agree to a settlement worth $450,000.
In a public records case, Sam represented a protestor who was denied access to police records of his unlawful arrest. After a hearing, the King County Superior Court awarded the client a five figure penalty amount.
Professional and Civic Involvement
Washington State Bar Association
Washington Employment Lawyers Association
Washington Employment Lawyers Association – Legislative Committee
Washington State Association for Justice