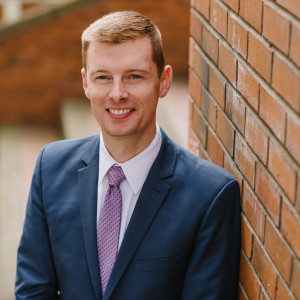 ---
Sam dedicates his practice to seeking justice on behalf of people harmed by powerful institutions. Whether that harm occurs in an office, a jail cell, a factory, or a school, Sam is committed to holding wrongdoers accountable and achieving results for his clients.
Sam takes on cases involving a wide range of civil rights issues, focusing on cases involving discrimination and harassment in the workplace, violations of wage and hour laws, police misconduct, and abusive practices in jails, prisons, and other institutions. At the heart of his practice is the belief that clients deserve not just great results in litigation, but also a compassionate and empathetic partner in seeking justice.
For Sam, every case starts with getting to know his clients and their cases well so he is fully prepared to take the case all the way to trial if needed. From there he works closely with his clients to build the case from the ground up, leaving no stone unturned as they strengthen the case through investigation and discovery. In each case, he is focused on obtaining the best possible outcome for his clients based on their own circumstances, while keeping them involved in each step of the process.
This approach has generated great results for Sam's clients. He has resolved cases through trial, settlement, and court orders, recovering millions of dollars for clients during his career. This has included a jury verdict for more than $400,000 in a pregnancy discrimination case, a settlement of $1 million for a minor who was subjected to mistreatment in juvenile detention, a court-approved settlement of $260,000 for students who faced discrimination in a Minnesota school, and a $270,000 for a group of African-American workers who faced racial harassment in the workplace. In addition to these results, Sam is proud of the strong relationships he has built with his clients. In 2022, Super Lawyers named Sam a Rising Star in Minnesota.
Sam has been a civil rights lawyer since graduating from Georgetown University Law School in 2015. After a one-year fellowship at a nationally-renowned employment law firm in Washington, D.C., he moved to Seattle to join MacDonald Hoague & Bayless. In 2019 he moved back to his home state of Minnesota to continue his civil rights practice at a boutique trial practice law firm, before returning to MHB to open its Minneapolis-based office. He practices primarily in Minnesota while continuing to take cases in Washington.
Away from work, Sam enjoys playing with his kids, watching just about any sport, making pasta, and gardening. He is also active in the Twin Cities legal community and serves on the Board of the Minnesota Chapter of the National Employment Lawyers' Association.
Education
BA Political Science and Journalism, University of Minnesota, summa cum laude, 2007
JD, Georgetown University Law Center, cum laude, 2012
LLM, University of Liverpool (UK), 2010
Professional Associations
Minnesota Chapter of the National Employment Lawyers' Association, Board Member 2022-present
Minnesota State Bar Association
Awards and Recognition
Super Lawyers "Rising Star," 2022