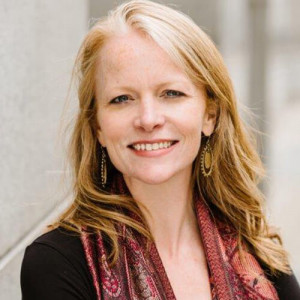 ---
After more than fifteen years of practice, Katie Chamberlain remains committed to seeking social, political and economic justice for her clients.
Whether in the courtroom or in mediation, she combines passion with reason, firmness with flexibility, and empathy with perceptiveness. And she is there to help her client in a caring manner at every step of the legal process.
Much of Katie's practice focuses on employment law—representing employees who have suffered workplace discrimination, harassment, or retaliation. Although she has handled a wide range of employment law cases, Katie's work primarily focuses on issues relating to pregnancy and gender discrimination, medical leave issues, sexual harassment, and disability accommodations.
With MacDonald Hoague & Bayless since 2007, Katie became a Partner in 2012. Katie notes that the firm, with its enduring commitment to fairness and justice for those in need, is a good fit for her and her personal philosophy of advocating for those whose voices are not otherwise heard.
Long-term interest. While at the University of Oregon law school, Katie gained experience through her work at the Federal Defender, the San Francisco Public Defender's Office, and the Domestic Violence Clinic. After law school, she worked at a civil rights firm, Walters Chanti & Zennache, in Eugene, Oregon, where she was involved in all aspects of plaintiff's employment work, and gained some experience with consumer protection issues and other civil rights cases.
As Katie recognizes, since work is central to our lives, employment law is a broad area that potentially can impact any of us. Katie can help people understand their rights and help them professionally approach an employer about an ongoing or previous workplace problem. While Katie has taken cases to trial in state and federal courts, in most situations, she endeavors to reach an equitable solution through pre-trial settlement negotiations. In or out of the courtroom, she fully supports her clients who are often dealing with tense, complicated situations.
Representing her client. Katie works hard to uncover the real needs of her potential clients. During an initial consultation, she gets to know the person, gauges the situation, and comes to understand what the client really seeks, whether it is to simply understand her or his legal rights, to stop ongoing discrimination the workplace, to get back to work, to obtain financial restitution, or to educate an employer to prevent future violations of the law. She looks at the evidence, investigates and analyzes the potential legal claims, and explores options for meeting her client's goals. Her ultimate goal? Justice.
"In the courtroom, the important thing is to be very well prepared, to know your evidence, to know your facts, so if you are questioned, you can back it up," says Katie. "I take cases where I truly believe in my client and there is justice to be done, so it's easy for me to advocate on behalf of my client in a way that is passionate and honest."
Current Professional and Civic Involvement
In addition to the practice of law, Katie believes in professional and civic involvement, including being on the Board of Directors for Legal Voice, a non-profit organization that advocates for rights affecting women and families. She is actively involved in the Washington Employment Lawyers Association and serves on its Legislative Committee. Katie is also on the planning committee for the annual Pacific Coast Labor Employment Law Conference, which brings together plaintiff, defense, and in-house lawyers to discuss the full gamut of employment law issues.
Washington Employment Lawyers Association
Washington State Association for Justice
Pacific Coast Labor & Employment Law Conference, Planning Committee
Legal Voice, Intake Committee
Trustee, King County Bar Association's Labor and Employment Law Section
Past Professional and Civic Involvement
Washington Young Lawyers Division, CLE Committee
Oregon New Lawyers Division, Law School Outreach Committee
Lane County Bar Association, Employment Law Committee
Legal Voice, Board of Directors
Head Start, Board of Directors
Kids Sports Soccer Coach
Education
B.A. summa cum laude, University of California, Davis, 2001
J.D. University of Oregon, 2004
Oregon Law Review, Executive Editor
While in law school, Katie won the University of Oregon mock trial and appellate advocacy competitions, and was a regional finalist in the National Appellate Advocacy Competition, and served on the Moot Court Board.
Honors and Awards
Selected to Super Lawyers - Employment Litigation, Plaintiff (2019-2022)
Rising Star, Super Lawyers (2013-14)
Oregon State Bar New Lawyer Member Service Award (2006)
Publication Contributions
"Washington Law and Accommodation of Pregnancy-Related Conditions" – Pacific Coast Labor & Employment Law Conference Materials (author)
"Taking Time Off From Work" – Washington State Workers' Rights Manual (chapter editor)
"Sexual Harassment" – Washington State Trial Lawyers Association Employment Law Deskbook (chapter co-editor)
"Employment Discrimination" – Legal Voice Self-Help Memo (editor)
"Family Leave Laws" – Legal Voice Self-Help Memo (editor)