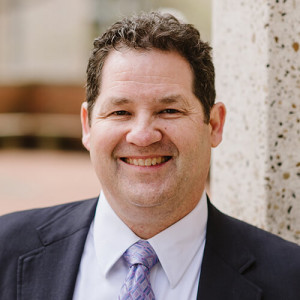 ---
A highly respected trial lawyer with more than 30 years of courtroom experience, Jesse Wing has a mission: To always win for his client—whether it be reinstatement to a job, halting a discriminatory eviction, enforcement of reasonable accommodations, or payment for wages or compensation owed.
An attorney with MacDonald Hoague and Bayless since 2001, Jesse is rated "Superb 10.0" by the AVVO Lawyer Ranking System. AVVO has recognized Jesse among a select group of attorneys who it has rated as " 5%," which it describes as "one of the highest scores in the country." He has an understanding of and empathy for those who come to him seeking justice and the knowledge, experience, and tenacity to get results.
Selected by his peers as one the Best Lawyers in America in the practice area of Employment Law since 2013, and named one the Top 100 Trial Lawyers by the National Trial Lawyers, Jesse has served as President of the American Civil Liberties Union of Washington and Chair of the Washington Employment Lawyers Association. A frequent presenter and published author on employment, fair housing, civil rights and other discrimination topics, Jesse has also been a Visiting Lecturer, at the University of Washington Evans School of Public Policy and Seattle University speaking on civil rights and fair housing.
Results
A representative sample of Jesse's achievements includes:
Secured a multimillion dollar settlement for a client alleging race and sex discrimination against her employer and with co-counsel secured settlement of a will contest of over $20 million.
Won precedent-setting federal court of appeals ruling holding that the First Amendment prohibits government officials from punishing witnesses for how they testify in court, which governs nine states.
Secured precedent-setting ruling that Washington Law Against Discrimination bars staffing assignments based on race even for short periods.
Won half-million jury verdict for an employee denied reasonable accommodations for his disabilities.
Obtained over $1 million for minority families from their landlord together with a court order mandating that the landlord and its employees receive fair housing training, pay for random testing, and submit its records for review for 5 years.
Successfully litigated multiple free speech cases, including securing a nationwide precedent-setting free speech ruling in 2013 against a local County for government censorship and a precedent-setting censorship and due process ruling against Washington State.
Obtained an injunction under the Fair Housing Act protecting a home of elderly disabled residents from being evicted by their neighbors and he secured a nationwide fair housing precedent-setting ruling that insurance companies cannot refuse to insure adult family homes that serve mentally ill residents.
Successfully handled many civil rights actions relating to wrongful death, excessive force, privacy violations of domestic violence victims, ethnic profiling by border and immigration authorities, and successfully tried a racially profiling lawsuit against the Washington State Patrol.
In addition to obtaining a six figure settlement, Jesse secured a written public apology from the US Government for wrongfully arresting a client, as reported in the New York Times.
More About Jesse
Those who come to Jesse seeking justice will find him to be thorough, committed, and flexible. Once a case is underway, Jesse keeps a big truth in mind: Lawsuits are won on the facts. He uses a combination of means to build the case—research, interviews, getting to know the client—to forge a compelling version of the events and to anticipate his adversary's position. When it comes to the trial, Jesse also uses his ability to understand the case's perspective from the judicial bench. It's a skill honed when he served as a federal judicial clerk, researching and writing court opinions for Judge David Cohen, which gave the then young lawyer insights into how cases are seen from the point of view of a judge or jury.
Jesse completed law school at the University of Wisconsin in 1991, and then served as a staff attorney for the ACLU of Wisconsin. After clerking for Judge Cohen of the U.S. District Court of Maine, he practiced as a civil rights lawyer in Chicago at Kinoy Taren Geraghty & Potter for 5 years. While there, Jesse became a certified mediator and mediation trainer. Moving to Seattle in 1998, Jesse began his own firm, West & Wing, which he ran for three years before joining MacDonald Hoague & Bayless.
Early influences. The seeds of a career as a trial lawyer were planted in Jesse when growing up in 1970s Yellow Springs, Ohio, in what Jesse describes as a "politically aware household." The future lawyer says he remembers becoming aware of the abuses of power in the Watergate scandal and other political and societal imbalances. Even his classmates recognized a quality of fairness in Jesse, a trait appreciated on the school playground.
Jesse's athletic sister made the school basketball team, only to be dropped from the roster when other team parents –whose sons who did not make the team—complained of her infiltration into the all-boys team. With his mother's determined help, his sister challenged her exclusion in what became a defining sex discrimination case. Jesse realized the powerful impact that a brave person challenging adversity can achieve when partnering with a skilled lawyer. He remembers his mother and Ralph Wolfe, the ACLU lawyer, talking about the case. The seven-year-old Jesse imagined growing up to sit at someone else's kitchen table as their Ralph Wolfe.
Improving the law and advancing the rights of residents of Washington.
Jesse is a leader in pushing the envelope to advance individual rights for his clients, which improves the lives of working people and ensures that they have the tools to enforce the law. Jesse's cases have struck down laws as unconstitutional, forced government agencies to change their policies, obtained emergency court orders to stop illegal conduct, authored successful employment legislation, and frequently testified before the state legislature.
Married to a former professional opera singer, now a pre-school teacher, Jesse is dad to two daughters, ages 20 and 15, who have seen him in court. He makes time for recitals, and visits to Whitman College where the other child is a junior, and enjoys just having fun with them.
Professional and Civic Involvement
National American Civil Liberties Union, Board Member 2019-present
President, American Civil Liberties Union of Washington 2008-2013, Board member since 1999
Chairman, Washington Employment Lawyers Association 2005-2008, Board member since 2000
Chair of Legislative Committee, Washington Employment Lawyers Association 2009-Present
Planning Committee, National Employment Lawyers Association Annual Convention 2008-2010
Planning Committee, Pacific Coast Labor & Employment Law CLE Convention
Legislative Steering Committee, Washington State Association for Justice
Member, Washington State Bar Association
Education
Oberlin College, B.A., 1987
University of Wisconsin Law School, J.D., 1991