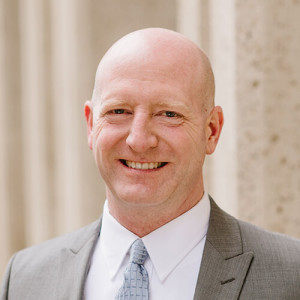 ---
A skilled attorney in the areas of employment and civil rights law, Joe Shaeffer is committed to achieving justice for his clients.
In over a decade of private practice–all with MacDonald Hoague and Bayless–he has honed the ability to help people who have been unjustly terminated at work, had their civil rights restricted, or have suffered other forms of harassment or retaliation. Whether advocating for his client in the courtroom or using his powers of argument and persuasion in pre-trial negotiations, Joe has a passion for righting wrongs and getting results on behalf of his clients. People come to him seeking help in recovering unpaid, underpaid or overtime wages or to deal with discipline issues. They come to him when they have suffered unfair treatment, harassment or retaliation for taking a stand at work. When there is police or government misconduct, housing discrimination, or a work-related abuse, Joe has the background, ability and energy to take a stand for those in need and to make a positive difference in their lives.
Joe received the Washington Law and Politics, "Rising Star" Award for 2010, 2011 and 2012. Before joining MHB, he expanded his knowledge of the law as a Law clerk to the Honorable Marsha J. Pechman of the Western District of Washington from 2002 to 2004, and as a Law clerk to the Honorable Betty Binns Fletcher of the Ninth Circuit Court of Appeals from 2004 to2005. Before attending law school at the University of Washington, Joe served as a Peace Corps Volunteer at national parks in Madagascar from 1994 to 1997.
Results
A representative sample of Joe's achievements includes:
In Federal Court, Joe and MHB partner Katherine Chamberlain won a $1.8 Million verdict on behalf of a client suffering from migraine headaches whose employer failed to accommodate her and fired her for reasons related to her disability.
In King County Superior Court, Joe and MHB partner Katherine Chamberlain won a $415,000 verdict on behalf of a pregnant woman whose employer terminated her within weeks of finding out she was pregnant and would need time off to recover from childbirth and take care of her newborn baby.
In King County Superior Court, Joe was on a trial team with MHB partner Katherine Chamberlain who represented a pregnant paramedic whose employer forced her on to unpaid leave rather than light duty, failed to accommodate her need to express milk, and fostered a hostile work environment directed at her pregnancy and gender. The jury awarded $455,000.
In a First Amendment case, Joe represented a client by fighting for the free speech right of being able to display signs at meetings of a city council and preventing censorship based on content. Joe's work also addressed the right of meeting attendees to speak during the public comment period without being interrupted or forced to stop prematurely.
In a First Amendment free speech case, Joe obtained a settlement of nearly $600,000 for a city employee terminated after testifying in a deposition on behalf of a co-worker's civil rights claim.
Joe won a settlement for an auto mechanic experiencing harassment because of her gender and sexual orientation. The settlement allowed the client to fulfill the dream of opening an auto repair shop.
He represented petition gatherers who were being prohibited from talking to potential petition signers in a public area. The property owners were convinced to change their policies to allow for this and other First Amendment activities in the vicinity.
More About Joe
During law school at the University of Washington, Joe worked in several areas of the public sector, including the Environment Division of the Department of Justice, the Consumer Protection Division of the Washington Attorney General's Office, and The Defender Association. He was also elected class representative of his law school class for two consecutive years.
Currently a member of the Washington Employment Lawyer's Association and the Washington State Association for Justice, Joe agrees with Martin Luther King Jr.'s observation that "The arc of the moral universe is long, but it bends towards justice." He knows victories can be hard fought, but when justice prevails, the effort is worthwhile.
Compensation. Joe recognizes the hallmark of a good settlement means mitigating risk and ending a painful situation to allow a client to get on with his or her life. Financial security can make a positive difference in the life of a person who has been wronged.
MHB. When he was ready to join a law firm, Joe was attracted to MacDonald Hoague and Bayless, a group of lawyers who believe in something bigger than themselves, to colleagues who are invested in standing up for the civil and economic rights of their clients.
When preparing for a case, Joe lives the philosophy that litigation should be the last or near last resort. He has the ability to present his client's claims in pre-trial hearings and negotiations to resolve issues to his clients' benefit without having to enter the courtroom. But when necessary, Joe has no hesitancy to bring his clients' case before the court.
For cases involving performance or job security issues, Joe uses a different set of skills, what he calls discipline coaching, to impart to his clients better ways to express themselves and methods to be more conscientious employees in an effort to save his clients' employment. Often Joe's goal is "how do we save their jobs to begin with so we don't end up having to litigate or compensate."
When not advocating for his clients, Joe enjoys spending time with his two children plus anything to do with soccer. (He coaches youth soccer.) He also enjoys running, playing trivia, and skate skiing.
Professional and Civic Involvement
Member, Washington Employment Lawyer's Association
Member, Washington State Association for Justice
Member, King County Bar Association
Board President, Unemployment Law Project
MHB's Managing Partner, 2012-2014, 2019-Present
Education
A.B. Chemistry/Biology Cornell University, 1992
J.D. University of Washington School of Law, 2002, with honors
Class of 2002 Class Representative 2000-2002
Law clerk to the Honorable Marsha J. Pechman of the Western District of Washington 2002-2004
Law clerk to the Honorable Betty Binns Fletcher of the Ninth Circuit Court of Appeals 2004-2005
Honors and Awards
Washington Law and Politics, "Rising Star" Award 2010, 2011, 2012
Publications & Presentations
"Practice Before the Ninth Circuit Court of Appeals, A Clerk's Eye View," CLE presentation with Pincus Communications, September 2007
Press